I'm back finally!
Recently I bought two liquid eyeliners in Singapore.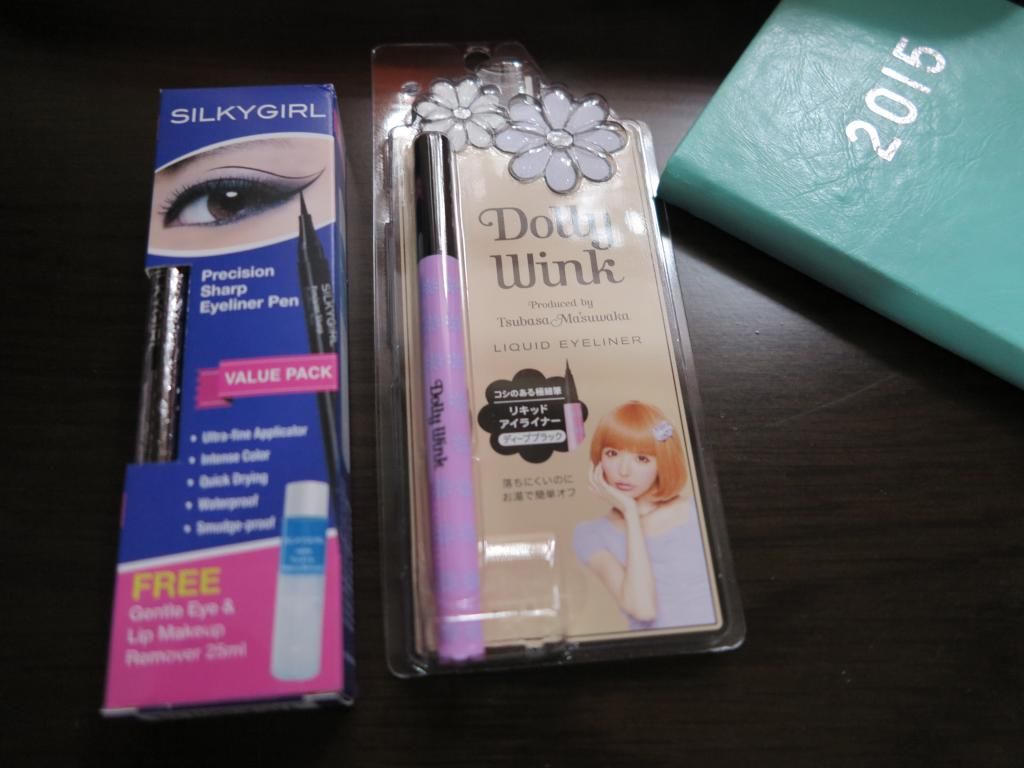 I've been using dolly wink eyeliner for years, absolutely love it! This time I try silky girl and it's just like dolly wink in quality. Pretty exciting! This package costs about $14 Sing while dolly wink is about $24 Sing.
silky girl is darker, that is the only different. Other than that, they are both thin lines and easy to apply.
Later!
xox